It's been a long time since the Alpha 1.3 version, but you can finally play the demo of the Alpha 2.0 version of Alchemy Garden!
You can download the demo for free from these markets:
Steam
Itch.io
Gamejolt
This new version presents a radical change from version 1.3, although I have tried to keep the original essence of the game as much as possible.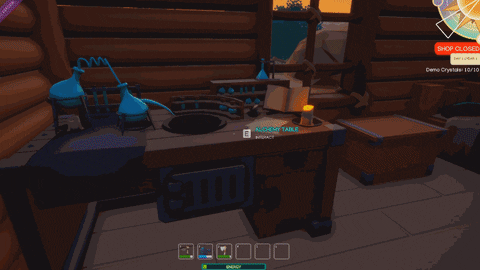 Those of you who have been following the game for a long time will know that during all these years I have dedicated the free time I had to the development of the game while working on another job.
This has changed thanks to a publishing agreement with Metaboli, which thanks to them I can now work full time to the development of Alchemy Garden.
Let's take a look at what's new!
Graphical Improvement
This is already common in every major update. The map is brand new and I have put a lot of effort into creating a more organic world.
Still using some old assets, there is a lot of work to do in this regard, but I am quite satisfied with the result!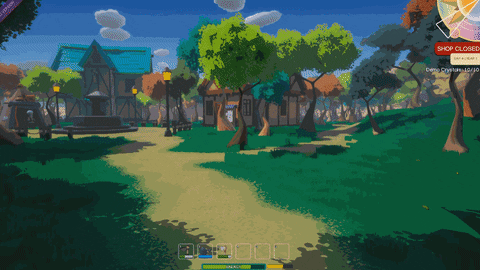 Shop Keeping Mode
This is one of the most important novelties of the game, it adds an extra playability layer and closes a loop in terms of gameplay. From now on you will be the owner of a small shop where you can sell your components and potions to the villagers.
There is a lot of work to do about this mechanic, I really want to experiment with it to see how far it can go. At the moment it works as follows:
You can open your shop at any time you want, as soon as you do, some villagers will come to order items.
Once you are asked for an item, you will have a time limit to put it on the table and offer it to the villager. The time varies randomly, so there will be times that you will have more time to place the object and other times you will have less time. (I have to work on balancing this)
If an villager buys you an item, the satisfaction indicator will increase, if time runs out and you have not placed the object, the villager will leave and the satisfaction indicator will decrease. If the satisfaction bar reaches its maximum, all the money you earn from that moment will be multiplied by two.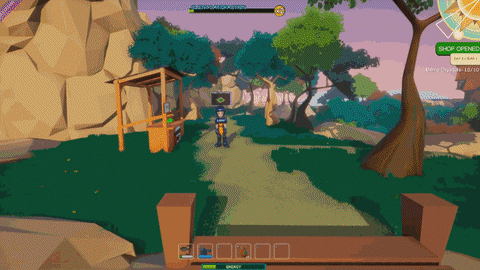 Housing
With the money you earn in the store you can buy new houses, with their respective gardens. At first you will start in a small cabin away from the town. But as soon as you earn money you can buy houses in different places on the map, you can even buy bigger shops!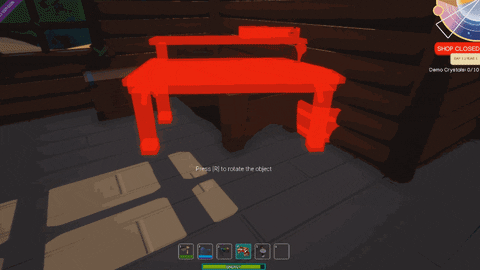 Improved Mechanics
In addition to all the previous changes, mechanics that were already implemented in the game have also been improved.
Now you can sprint by pressing shift.
Picking plants now takes a little time.
Making potions, using mortar and using workbench is now simpler and more enjoyable.
The garden is no longer carved by grid but is free. You can create the way you want!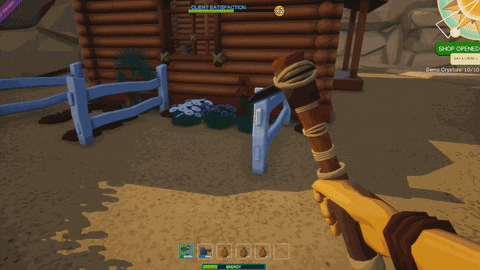 I hope you enjoy the Alchemy Garden demo, I'm working hard to offer the best possible experience! And remember that the alpha 2.0 version of Alchemy Garden will be released in mid-October, you can add the game to your wish list so you don't miss the launch day.
Rubén